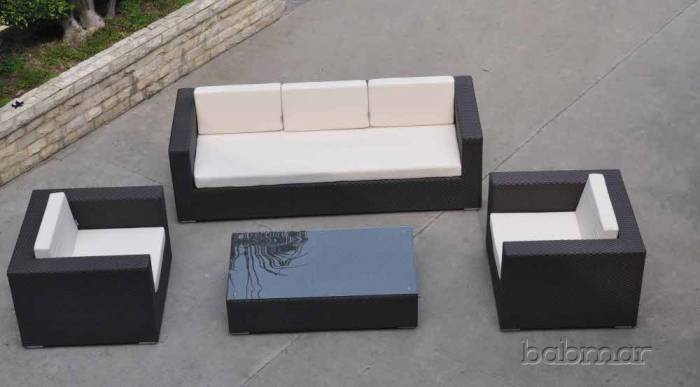 http://babmar.com/i-972575-verano-outdoor-sofa-set-one-piece-sofa.html
with delivery, $2600. Whew.
I wonder if it is at all comfortable to sit on however.
That's the one thing about mall retailers like Pottery Barn. They've prescreened for such concerns.
What I like about this set: the arms are not too thick. Get a lot of seating for the footprint. Modern square look good for my house. Sofa is not a sectional, therefore it won't separate when we all sit on it, or when I'm napping on it with a novel.
It may say "2009," but before I saw this kind of thing last year (and saw it everywhere) I don't think I'd ever seen any patio furniture I wanted. The year before I saw this kind of thing in front of our hotel in Berlin.